Recovery of tourism in Barcelona
Tourism in #Barcelona has recovered in a spectacular way after two years complicated by the Covid-19 pandemic.
According to official figures, visitors to the city spend an average of 2.8 nights visiting, and it is estimated that each tourist repeats their trip to the Catalan capital about six times.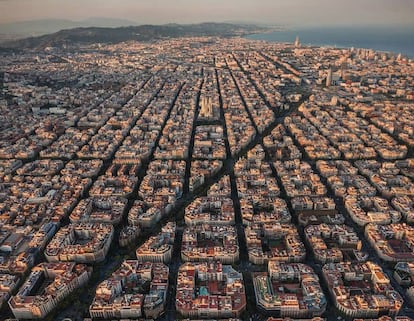 The hotel sector, at Easter 2022, had more than 85% availability. Currently 9 out of 10 hotels are open in #Barcelona. If we talk about prices, the average income for a hotel room in 2022 alone has risen from €30.2 to €116, a factor that indicates that tourism is increasing. The maximum average income is in June 2019 with €142, a figure that experts mention will be exceeded.
Tourism spending in 2022 is expected to far exceed the historical data for 2019, thus exceeding the average of about 3,700 million euros.
In May 2022  it is estimated that  125 cruise ships have arrived at the port of #Barcelona, ​​thus recovering the sector's pre-pandemic activity. That is why the expected ship arrivals this year are higher than in 2019.
In conclusion, it is seen how the pandemic terribly affected the tourism sector of #Barcelona and other large cities, but the city of Barcelona is already bordering on the 2019 data with the capacity and great expectations of overcoming them.
From the Cat Real Estate group we are convinced of the importance of tourism for our city, which is why we support all actions aimed at attracting it, especially for the search for quality tourists. In this aspect, the congresses held at the Fira de Barcelona are of vital importance.
About CAT REAL ESTATE
Cat Real Estate is a real estate consultancy based in Barcelona that celebrates eleven years of existence this year. The company specializes in real estate asset management for family offices and manages assets of €700 million. The direction of the company is in charge of: Nacho Castella Casas. Professional in the sector with more than fifteen years of experience in the real estate sector in Barcelona. He has spent six years at Busquets Gálvez as Commercial Director and two years at Landscape (real estate subsidiary of the Banco Sabadell Group) as Commercial Manager of the Group's Assets. He has a Law Degree from UPF and a Master's Degree in Real Estate Business Management from the UB. He has been involved in advising on major location operations for large companies in Barcelona.
If you liked this article, thank you for sharing!
ARTICLE WRITTEN BY CAT REAL ESTATE
The Cat Real Estate group together with Yarrels Property has transformed an old bank headquarters into 8 floors with a certificate of ability.